Anti-Hail Agricultural Shade Net Cloth of HDPE Knit Mesh
HDPE knitted plastic mesh sun shade netting offers protective fabric covers for agricultural greenhouse use to enhance earlier, higher yields of plants and crops in green houses. According to the weaving types, HDPE shade net can be Flat Knitting, Warp Knitting and Cross Knitting.

Case Study on How Plastic Shade Covering Fabric Work:
1. Knit plastic netting shade can provide protection for crops and vegetables against winter weather, wind, hail, snow, spring freezes and pests. 
2. HDPE knitted shade net increases soil and air temperature during daylight hours and it slows heat loss and aids in maintaining soil temperatures at night.
3, Since temperature is very important for plants to thrive in the greenhouse, it is important to have a way to keep the green house cool under strong sunlight and keep it warm at cold night. The plastic (polypropylene) mesh shade cloth is reusable, available in black or other colors, providing standard 73% shade (other shading rate optional at request) from the sun on hot summer day. The reduced temperature helps protect the special plants.
4. All the shade nettings have reinforced edges with grommets that make it easy to attach and remove from the fields.
Wind Breaking Agricultural Protective Net Specifications:
Materials: 100% new HDPE +masterbatch+UV, HDPE knitted plastic mesh netting.
Roll width:1m-6m.
Roll length:25m,50m,100m.
Mesh Color: white, green,blue,black.
Shade rate: 20%~95%.
Type:warp knitted.
Useful life:8 years.

Classifications: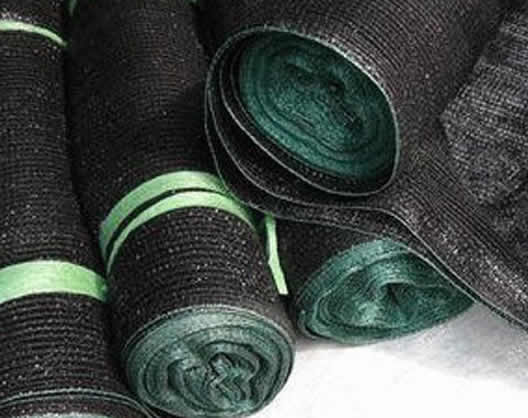 Warp knit plastic net used for frost protection, pest control and increased yields. Exported to America, Europe, Middle east, Japan, North American, Australia, etc.
Classification:
Agriculture Garden Shade Netting Cloth
Plastic Sun Shade Net
100% Virgin Hdpe Nursery Netting
Waterproof Car Parking HDPE Shade Net
Green House Sun Shade Net
100% Virgin HDPE Windbreaker Nets Roll
Hdpe Shading Net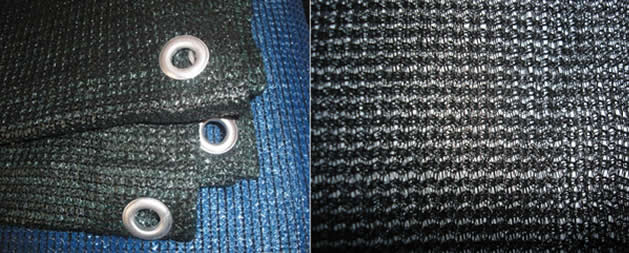 Uv resistant plastic mesh knitted for outdoor windbreaking covering mesh screen, made of 100% HDPE virgin materials
Features and benefits of using:
Early Planting and Earlier Harvest;
Improved Plant Growth and Higher Yields;
Frost and Cold Weather Protection;
Heavy Rain, Hail and Storm Protection;
Insect, Animal and Bird Protection.
Application: Plastic HDPE net screen is ideal for use on crops such as sweet corn, strawberries, spinach, celery and many more. It has also been used for new lawn seeding and to protect seed from harsh sunlight and birds while helping retain soil moisture. It is also used in greenhouses to help retain moisture for seeds. The PVC shading cloth is UV stabilized to promote reuse. It is easily laid manually or mechanically. It is made to order in widths up to 50 feet. Folding is available on most products to enable deliveries.
| | |
| --- | --- |
| | |
| Pest Control Greenhouse Covering Shade Netting against Hail and Wind | Black color HDPE mesh frost preventing fabric covers of PP and PE Plastic Material |