Shade net is made in round and flat knitted monofilament mesh fabrics of PP (polypropylene), PE or HDPE (polyethylene) materials ultraviolet stabilized. The excellent property of waterproof, anti-dust, anti-wind, fire-resistant and anti-shading makes plastic netting an ideal economic and durable sun shading cloth for agricultural and construction shelter uses. Composite materials of plastic and polyester, fiberglass mesh also available.
Knitted Plastic Mesh Net is widely used as Sun Shades, Bird Netting, Windbreaking Net, Green House Covering Cloth, Debris Netting, Agriculture Netting, etc. Made from high-density polyethylene monofilament yarns / tapes or stripes knitted into an open mesh fabric, plastic shade netting is a lightweight and durable fabric. It can be used to replace metal wire mesh screen in many agricultural fields with U.V. stabilized and chemical resistant treatment.

According to the weaving types, shade net can be Flat Knot and Twisted Cross Knitting. The wire or tape can be flat or round shape. Weaving or knit styles of different needles (mainly 2, 3 or 6) offer various shade rating (mainly 50%, 60%, 70%, 80%, 90%, 95%).

Plastic shade net can be made in standard width or custom. Sewed to any width is available.
Color: Black, Green, Silver & White, Silver& Green, Black& White.

Case Study of Greenhouse Shade Net with Structure, Construction Styles and Working Principle:

The specially knitted HDPE mesh for sun shade is a highly UV-stabilized product with excellent antistatic properties, the fabric will stay clean and efficient for many years. The applied UV-stabilizers are resistant to all common chemicals used in greenhouses.
Structures and Benefits:

1. The knitted structure of the plastic mesh shade cloth allows sufficient water vapour to pass through, preventing condensation drops to form on the underside of the screen.
2. Open-structure: the open spaces allow for sufficient airflow, resulting in a considerable reduction of the air temperature even at high temperature during the day. It can offers considerable decreases in heat loss from the crops while the screen is closed at night and the plant temperature will stay higher.
3. Long usage life: Our shade net is a highly UV-stabilized product. The applied UV-stabilizers are resistant to all common chemicals used in greenhouses.
4. Stable performance: the special knitting structure and good aluminum foil of the shade net keep the screen neat and aluminum strips fixed.
5. Small occupation: the unique knitted structure reduces condensation and allows them to be bundled to a small size for maximum available light.
6. Wide uses: Greenhouse shade net is a material for high-yield, high-quality agricultural cultivation techniques. It is popularly used in vegetables, flowers, edible mushrooms, fruits, medicinal herbs aquaculture industry, and other fields.
7. The greenhouse shade net works at the same time as windbreaking net, anti-hail net and anti-bird netting for the crops and vegetables within the greenhouse.

Conclusion:
Knitted Plastic Mesh can be used as multi-purpose shade netting in practical uses.
We also have other examples: When it is used as debris scaffolding net, for example, it works as both construction safety netting ( with the feature of high strength of plastic knitted mesh), dust control netting (with high density knitting), scaffold net ( with anti-flame property) and shade net (with high shading rate).
Weaving and Needle Types for Shade Screen Mesh: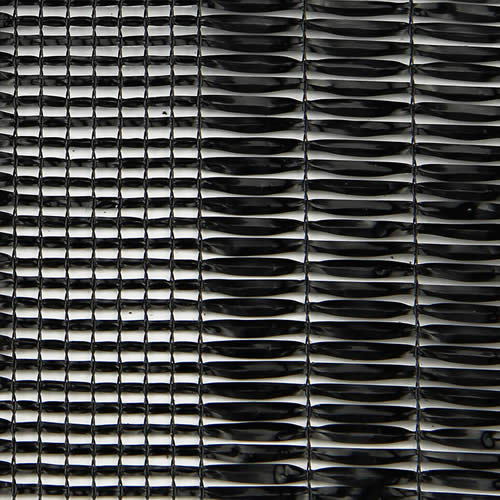 Black HDPE Plain Weave Shade Net at 60% , in 4mx4m mesh rolls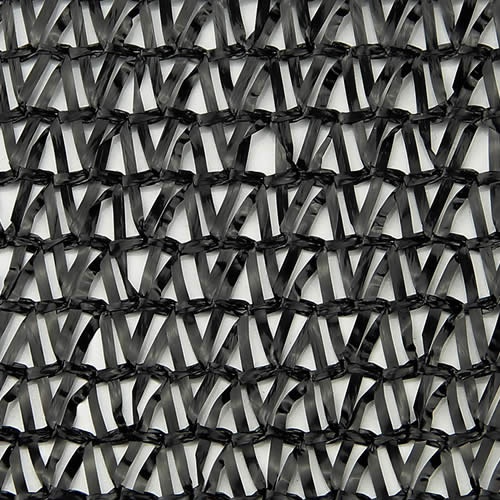 3 Needle Plastic Netting for Construction Debris Safety Fencing Mesh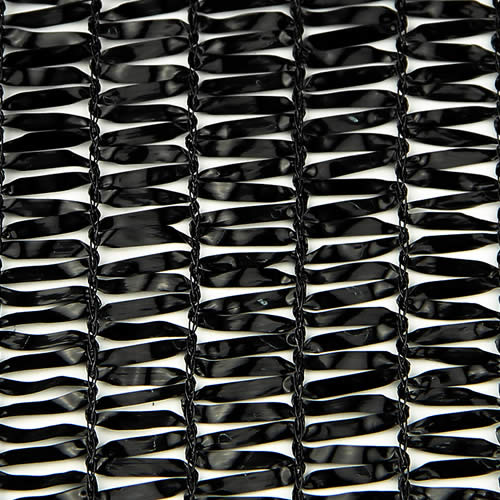 2 Needle Knitted Polyethylene Greenhouse Shading Net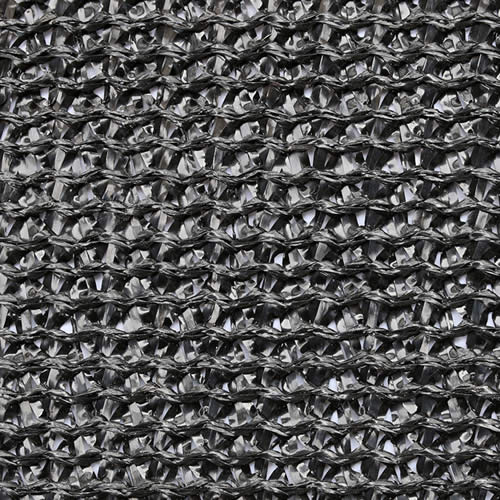 6 Needle Warp Knitted for Agricultural Land Covering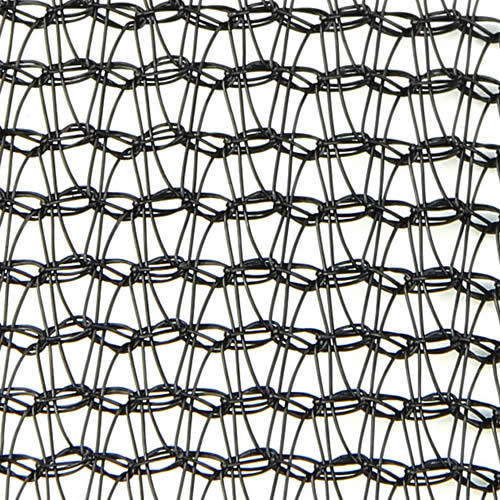 Black Color Shade Net of 6 Needle Knitted Round Wire or Filament Yarn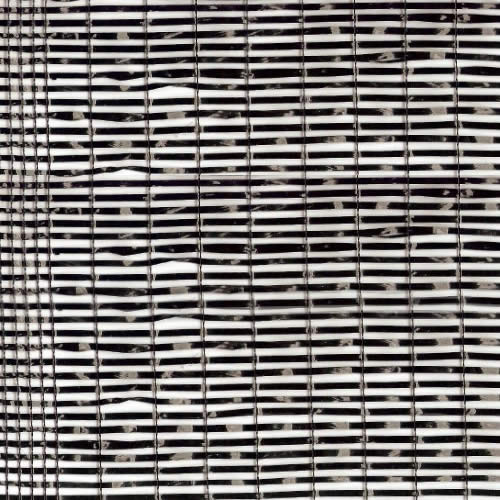 50% Shading Net Screen, Twisted Weave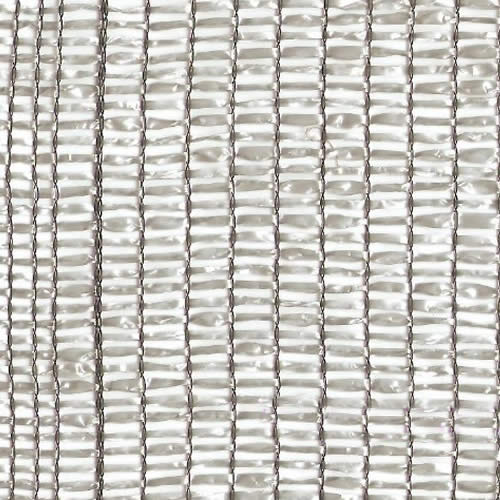 Silver Grey Shade Airy Plastic Mesh, 75% Shading Rate